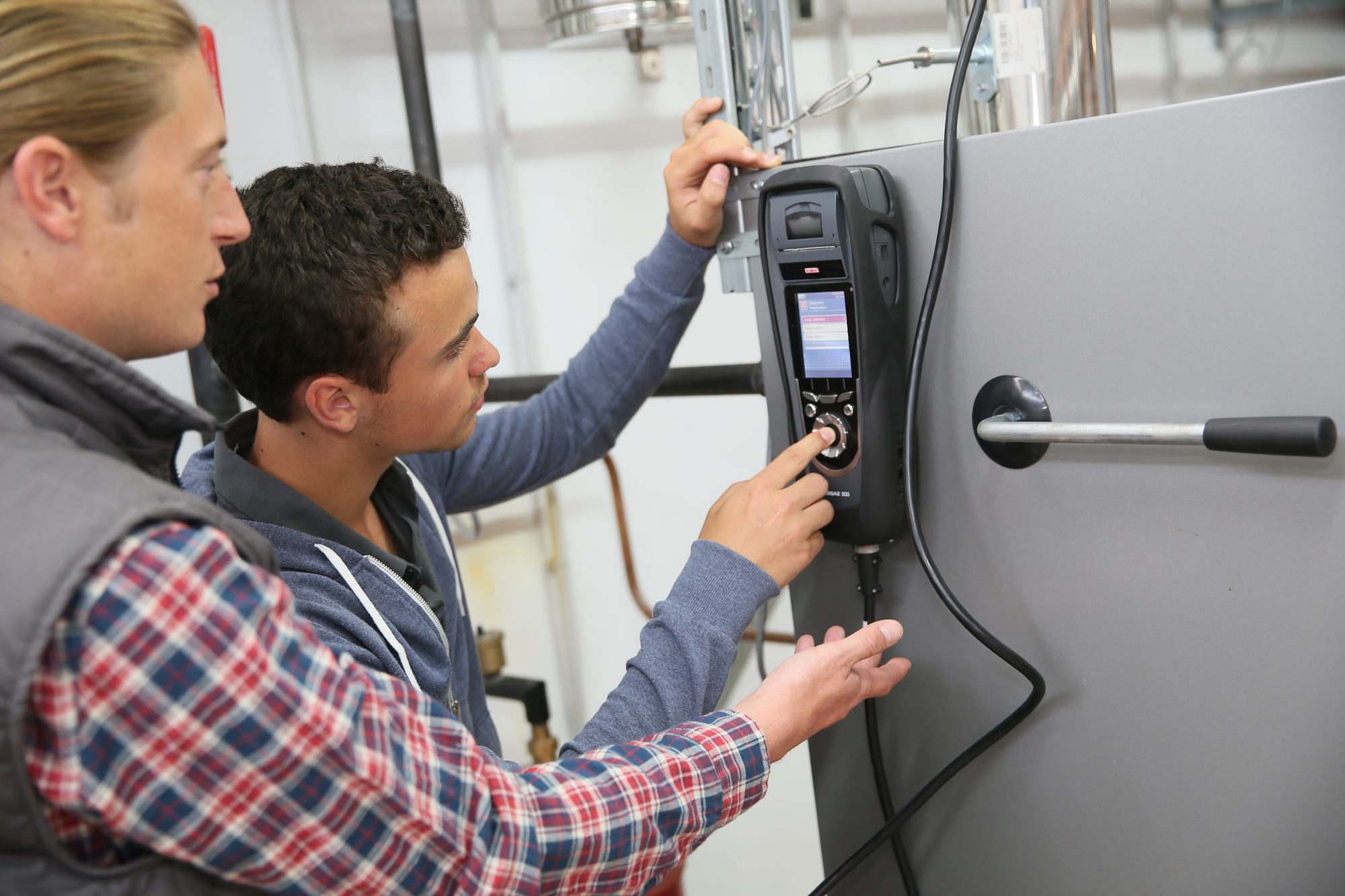 Heat Pump Repair & Installation
Heat pumps are among the most cost-effective HVAC systems on the market. These systems are designed to both cool your home in the summer and warm it in the winter.
Unfortunately, a heat pump is just as likely to fall victim to damage as an air conditioner or a furnace. With that in mind, you'll want to know what kind of heat pump repair and installation options you have available to you long before something goes amiss.
Johnson & Son's HVAC / Bridgeton has served Bridgeton and its surrounding communities for over a decade. Our team can walk you through an initial heat pump inspection and help you determine which services are necessary to get your system back up and running again.
Heat Pump Repair
Your heating pump serves your home all year round. While that kind of service keeps your home comfortable, it can also expose your unit's many parts to early forms of wear and tear. If you're not able to get ahead of this kind of damage, you may find yourself contending with:
Refrigerant leaks
Iced-over units
Broken reversing valves
Electrical failures
That's where Johnson & Son's HVAC / Bridgeton team can step in. Our experts can make their way out to your home to look over your heat pump. Once there, we can assess the damage and determine what repairs may best suit your needs. If you're on a budget, we'll do what we can to ensure any replacement parts or services remain affordable and effective.
Scheduling Annual Heat Pump Inspections
You don't have to wait for something to go wrong, though, to call on our team. Johnson & Son's HVAC / Bridgeton offers annual heat pump inspections to residents living in Bridgeton and the surrounding counties. These early inspections help you stay on top of your heat pump's condition. This way, you won't be taken by surprise by any damage that appears after long-term use. You can even get ahead of the worst kinds of wear, saving yourself money in the process.
Heat Pump Installation
These affordable and high-efficiency models are designed to both keep your home comfortable and lower your bills.
Let Johnson & Son's HVAC / Bridgeton Restore Your Heat Pump Today
Don't let heat pump damage prevent you from keeping your home comfortable. The team with Johnson & Son's HVAC / Bridgeton can help you restore your system at a moment's notice. Give one of our representatives a call to schedule your initial consultation. We can discuss what services you're most interested in and provide you with an applicable quote. Once you've looked over our estimate, you can tell us what services you'd like, and we'll see the job done. We even make financing available to parties interested in paying back our services through a payment program.
Are Some Heat Pumps Better Than Others?
Naturally, energy efficiency is important. But when making your selection, remember low operating costs are little comfort if service and repair bills are high. Don't be sold on energy efficiency alone.
What Should I Know About SEER and HSPF?
The Department of Energy requires all air-conditioning and heating equipment manufacturers to evaluate and rate the efficiency of their equipment on a seasonal basis. These ratings are known as the SEER or, Seasonal Energy Efficiency Rating, for air conditioners, and the HSPF or, Heating Seasonal Performance Factor, for heating equipment.
Heat pumps use both numbers. The higher the SEER or HSPF rating, the more efficient the heat pump. High-efficiency units cost more. But since operating costs are lower, the payback period may be shorter than you realize. A high SEER/HSPF heat pump also can add value to your home which is important to today's energy-conscious home buyers.
Are Exterior Features Important?
Absolutely. Look for features such as a louvered, galvanized steel cabinet to protect the condensing unit from outdoor hazards. And make sure the cabinet is powder-painted with a high-quality enamel for improved durability and appearance.