Indoor Air Quality Specialists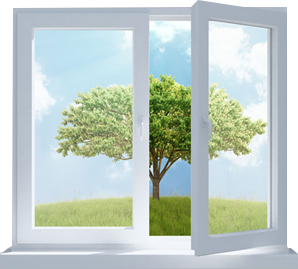 In 2014, the Lancet Respiratory Medicine Commission issued a report noting that indoor air pollution contributed to over 3.5 million household deaths that year. The research notes that even something like household pollen can raise a person's chances of contracting respiratory tract infections, thereby compromising their general health.
Getting ahead of every potential source of indoor air pollution can feel impossible. If you're concerned about the quality of the air in your home, though, consider the benefits of high-efficiency whole-house air cleaning.
Indoor Air Quality is important for every home, especially those with allergy or asthma sufferers. EPA studies show that even in the smoggiest cities, the air inside most modern homes is usually at least ten times more polluted than the air outside.
How can this be? There are many reasons, some of which were discovered only recently. They include invisible assassins like radon and CO2, as well as gas-emitting chemicals like formaldehyde used in making modern carpeting, drapery, household cleaners, furniture and building materials. There are also common airborne pollutants such as pollen, viruses, dust and dust mites and damp areas where standing water can breed mold, mildew and other microbes.
Much of this problem is attributed to the way modern homes are built—for purposes of energy efficiency, and to be as air-tight as possible. The consequence is that stale air, laced with odors, chemicals, irritants – even miniscule insects – often becomes trapped in modern homes, where it circulates over and over. This can lead to eye irritation, sinus congestion, sneezing, runny nose, stuffiness, colds, flu, headaches, dizziness, outbreaks of allergies and asthma, sore throats, and various other respiratory ailments.
So serious and prevalent is this issue that environmentalists have coined a new term for it—IAQ or Indoor Air Quality. Today's homeowners need to become more aware of the importance of IAQ and what they can do about it.
Do You Need Whole-House Air Cleaning?
The whole-house air cleaning process draws unwanted debris—dander, skin flakes, dust, and more—out of your air. This filtering process prevents dangerous run-off from impacting your family's health.
There are three types of highly efficient air cleaners our team can install throughout your home to help with the air cleaning process. These include:
Media air cleaners
Electronic air cleaners
HEPA air cleaners
You can work with Johnson & Son's HVAC / Bridgeton to determine which of these HVAC additions may best suit the conditions of your home.
Affordable Installation
Homeowners concerned about the cost of installation need not worry. We'll provide you with a service quote during our initial consultation that you can reference at your leisure. We also make financing available to interested parties.
Schedule Your Home Assessment
If you're interested in whole-house air cleaning or alternative air quality solutions, you're in luck. The Johnson & Son's HVAC / Bridgeton team can easily install air cleaners—media, electronic, or HEPA—throughout your home. We integrate these cleaners into your HVAC system, running them throughout your ducts to ensure whole-home access.
Don't let the air quality in your home reduce your quality of life. Reach out to a Johnson & Son's HVAC / Bridgeton representative to schedule your installation consultation. Our experts can provide you with a free estimate on the services of your choice.
Learn More About Our Heating And Air Conditioning Services